Present your dynamic content
The multimedia system, based on Xibo, an open-source system, provides new solutions for presentation and info screens and LCD panels. You will display your content, no matter how rich and dynamic, faster, easier and more efficiently than ever before. ha-vel MMS was designed to operate and manage digital billboards comprehensively. Anytime, and online. The system allows to project multimedia content (videos, images), websites, texts, and more, on screens, allowing screens to be split into a number of zones to show more types of information independently, as required.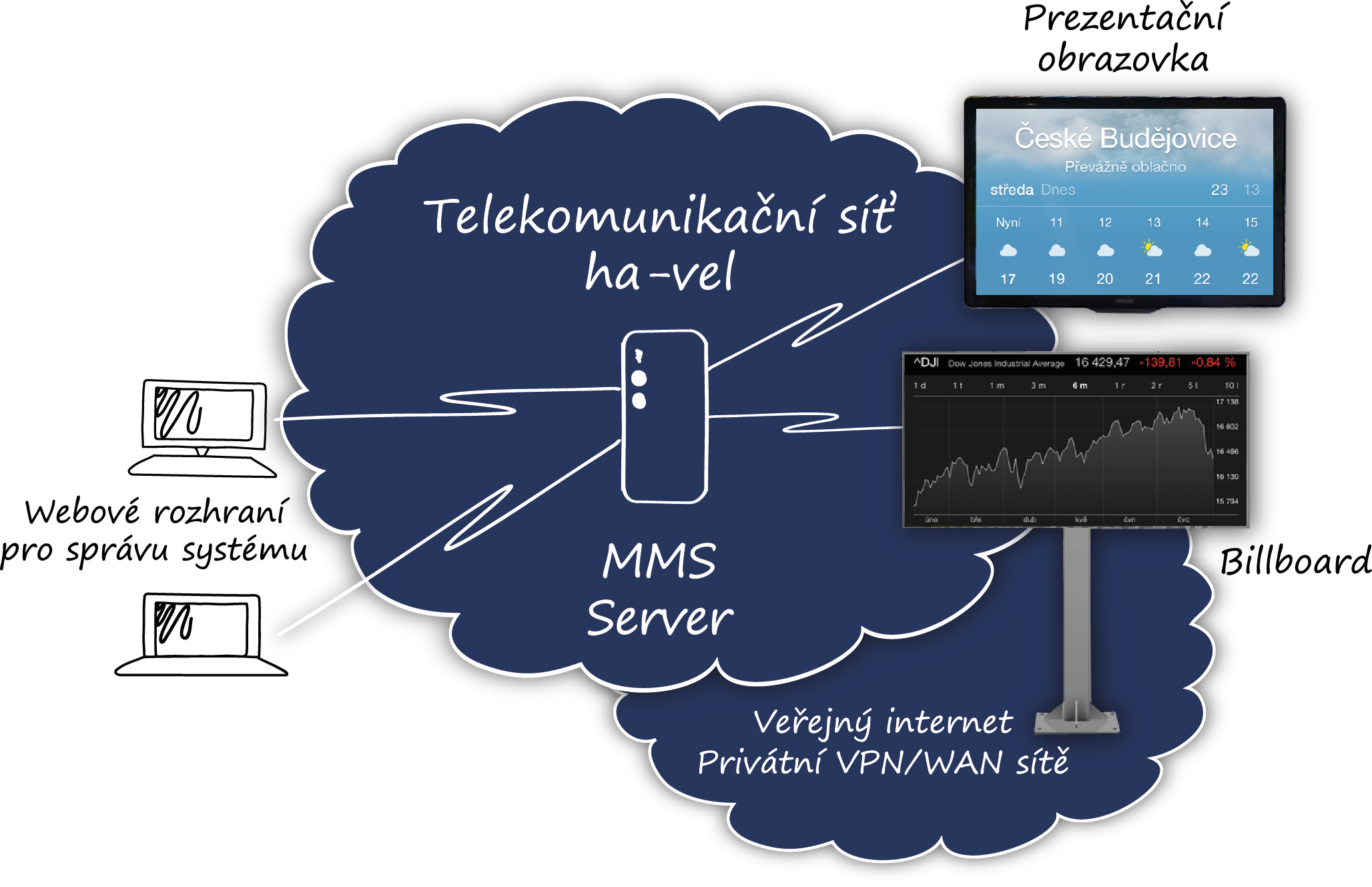 Principal advantages of solution:
easy and fast implementation
central control of screens and content via a web interface
wide range of supported multimedia formats
support for RSS feeds
central storage for content, including libraries with automatic distribution
client-server architecture
transparent communication via the http protocol solely
content optimization and synchronization between the server and clients
The system can split particular screens into separate windows, displaying thus several different content types, such as videos, photos, weather information etc. Particular windows can be timed to combine the content, repeat it and set up loops. A system delivery package includes customization to suit customer needs, corporate graphic style, and implementation.
Product sheet for download in cz
Let us prepare a tailor-made bid. Please contact us.