Monitoring, saving, backing up.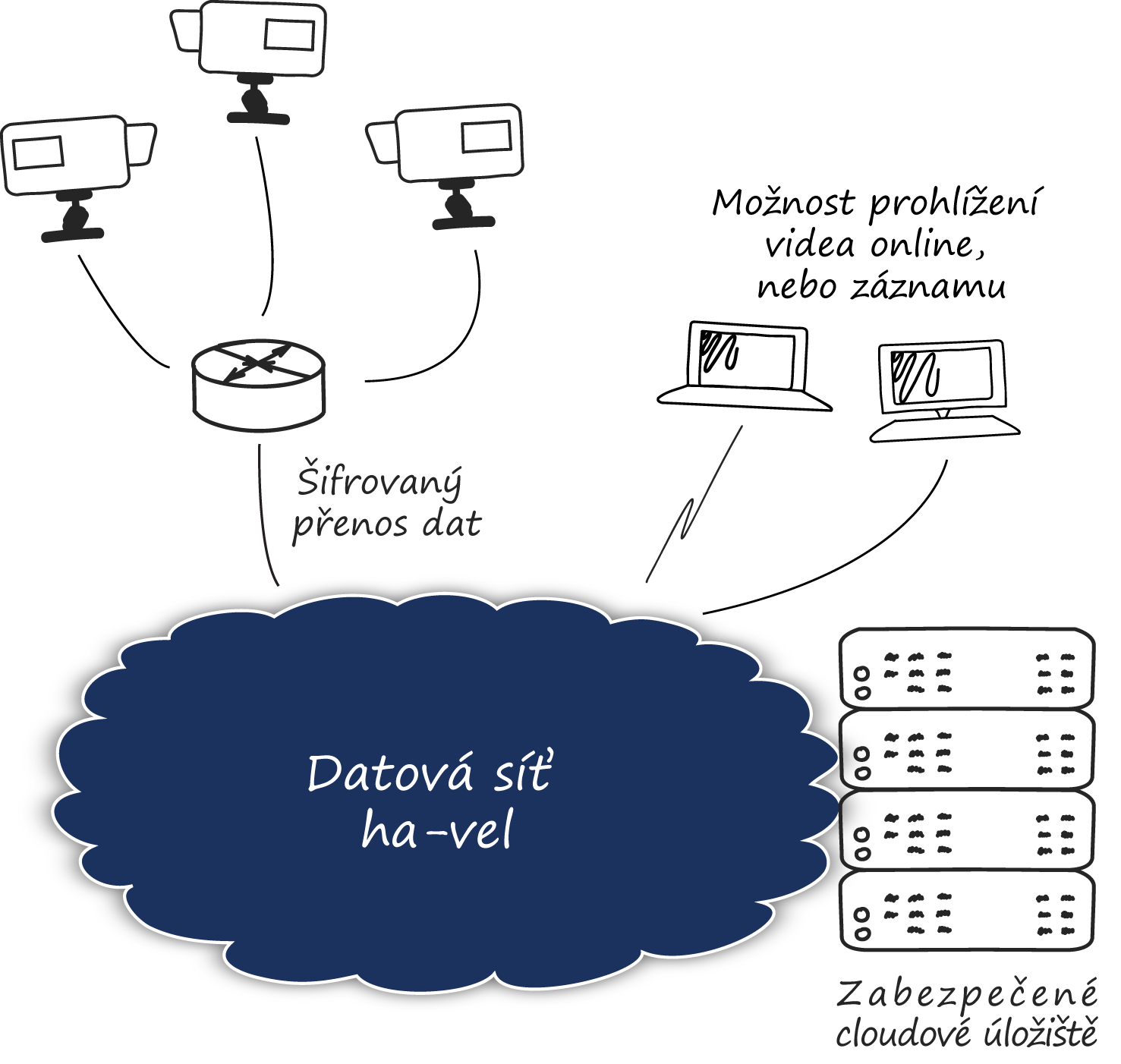 ha-vel Watch is a monitoring system with secure data storage in a cloud-based solution featuring simple access to stored data. Camera data are transmitted via a secure channel and saved directly to a disk array so that you don't have to get your own server or NAS to store the recordings. Your data are protected against loss and misuse. ha-vel Watch allows you to record and view customer-defined events, or simply a continuous video, based on your own specific requirements. No need to worry that you'll run out of disk space. When you fill up your space, the system will report this to you, and you'll decide if you need to get more space or delete old recordings.
On-line monitoring of internal and external production sites
Connect to any number of cameras
Support for Full HD resolution
Secure data transmission
Backup storage
Simple access to your recorded data from anywhere
24/7 monitoring centre
Let us prepare a tailor-made bid. Please contact us.